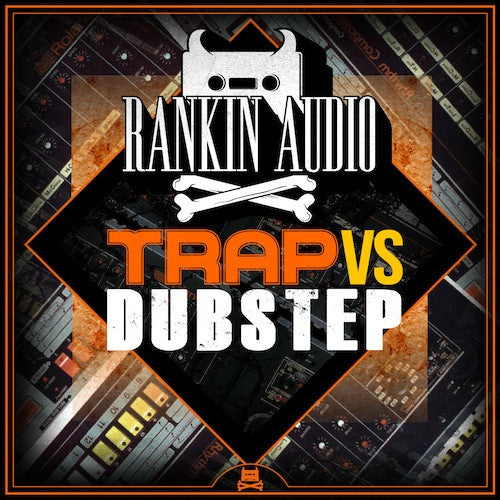 Trap Vs Dubstep
Trap Vs Dubstep
Now, i like Dubstep and i like Trap, but which one is better? Only one way to find out.... FIGHT!!!
Well in the interest of safety there will be no fighting but instead more of a joining of forces into a brutal pack of Dubstep inspired Trap that any fans of either genre will enjoy. All the uncompromising force of tear-out Dubstep with the earth shaking 808s and high leads of Trap. With an army of bass oneshots and synth hits at your disposal, you will be able to create absolute monsters with ease to terrorise both your local neighbourhood and dance-floor alike. A folder of NI Massive presets has been included for those looking to expand even further on the sounds and add extra angles to the genres.
This is an extensive pack for the serious producer looking to do some damage. As always Rankin Audio offers only the most usable sounds and loops to leave you maximum room for creativity and style. Once you hit that demo, you understand the true power of the pack.
TECHNICAL SPECS
738Mb - 24bit Wav
54 Bass Oneshots
14 Basslines
14 Drum Fills
17 Drum Loops
54 Drum Hits
57 FX
21 NI Massive Presets
18 Pads
13 Perc Loops
47 Synth Riffs
69 Synth hits
23 Vinyl FX
26 Vox Loops
14 Vox Oneshots
Quick links
Contact info
Biscuit Factory,
100 Clements Road,
Bermondsey,
London
Sign up to our mailing list