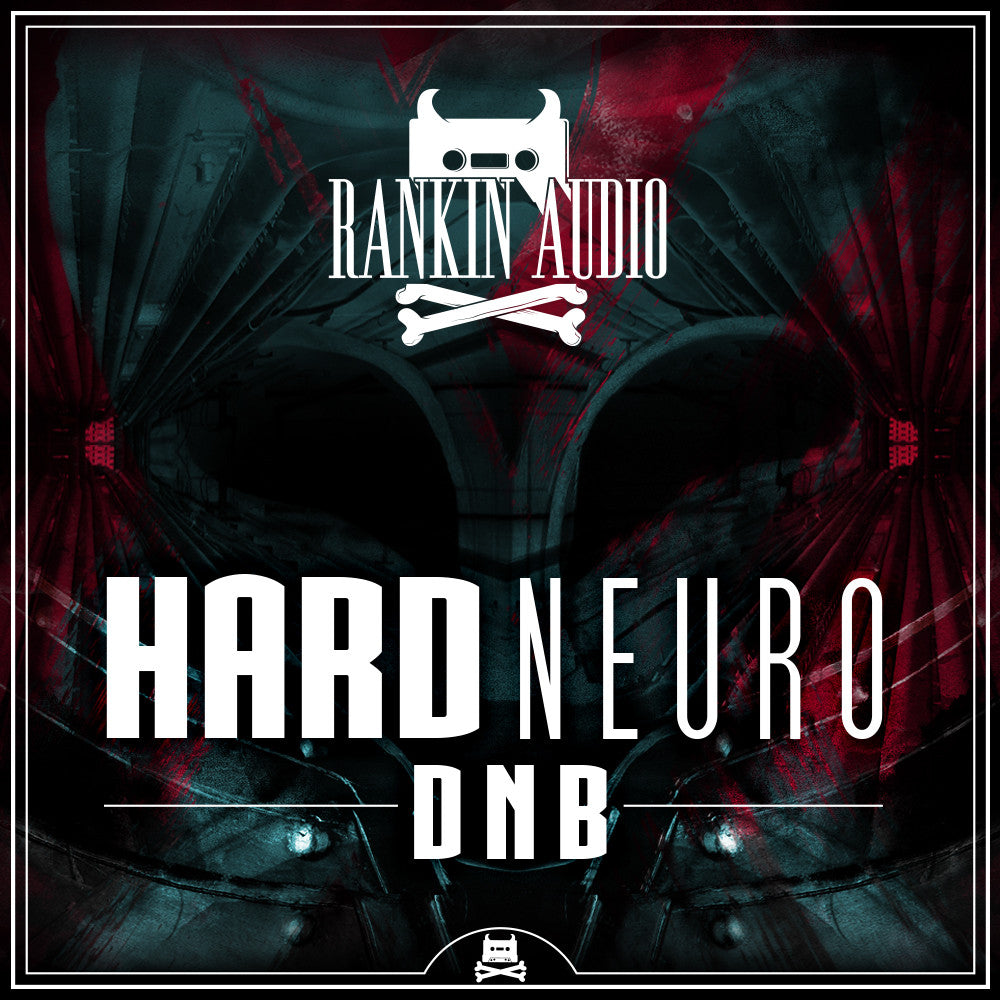 Hard Neuro DNB
Hard Neuro DNB
Info
Drum & Bass is a genre that needs little introduction. From its birth in the mid 90s it has remained the solid back bone of UK dance music and has constantly filled floors all over the world. Remaining squarely in the underground, Hard Neuro DNB is a force to be reckoned with. It takes no prisoners and can proudly claim some of the wildest dancefloors in not only the genre but dance music as a whole.
This pack is a monster and no mistake. Brimming with everything you need to terrorise not only your neighbours but baying mobs of ravers all through the land. Crafted by the talented hands of Russia's finest DNB export Gancher and Ruin, this pack nails a level of quality that simply can't be achieved unless you have a life long passion for the sound.
Crushing basslines that twist and morph in ungodly ways and tug at the very guts of reality. Thundering drum loops that cut deep into the soul of any that stand in their way. A range of Bass One-Shots that can be worked heavily into your own riffs and long to be battered about by the drums and pounding rhythmic elements.
A lush selection of musical loops featuring live instrumentation, choirs and beyond can give your track the perfect eye-of-the-storm feel before hurtling back in into oblivion with the super fast paced synth loops and brain bending fx. A heavy duty range of drum hits is also on offer to bring your beats to a new level of pounding insanity.
With over a gigabyte of content this is one of most biblical packs to date and should be handled with the respect and fear one might offer a Begal Tiger or any other similarly fierce beast.
Get ready for the ruckus!
TECHNICAL SPECS
378mb - 24bit - WAV
1GB 24-Bit Wavs
57 Bass Loops
26 Bass One-Shots
24 Music Loops
42 Percussion Loops
38 Synth Loops
13 Tuned FX
37 FX
47 Drum Loops
14 Bonus Bass Loops
10 Bonus Drum Loops
10 Crash Cymbals
15 Kick Drums
10 Rides
15 Snares
100% Royalty Free
Instant Download
FREE TASTER
SHARE