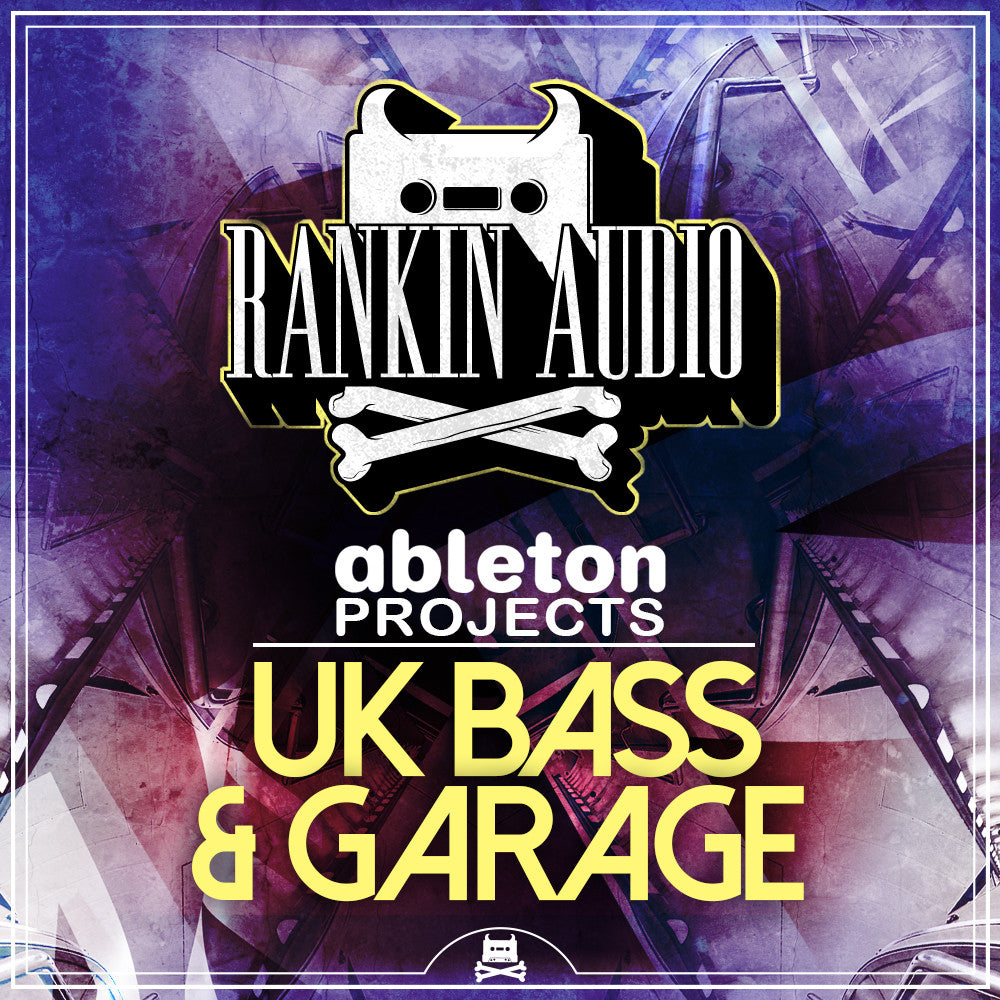 UK Bass & Garage Ableton Projects
UK Bass & Garage Ableton Projects
Info
It's big, its heavy and it's funky as hell. Uk Bass is tearing up the club scene not only in the UK but all over the world. Laced with thick, chunks basslines that pump through the bottom end of your system to heavily swung drum patterns that bring home the classic garage vibe.
Now Rankin Audio is proud to bring the next instalment in our Ableton Projects series. A perfect way for producers to learn in depth production techniques right from the DAW itself.
You can delve deep into the structure and layout of each track and how automation ties together transitions and keeps a level of movement within each track. How the bass is balanced with the drums, where different sound are placed within the mix and how the track is glued together sonically with master channel processing . Learn new drum programming techniques, sound design processes and how fx shape the end sound. You will be able to edit, rework, remix, chop, screw and do anything you like to them. See how each channel is made up, the FX chains, drum racks, the EQ, the compression, the side chaining, gating, everything. This is far and beyond the quickest and most effective way to learn the techniques used by professional producers all over the world and apply the knowledge to you own tracks.
As always, Rankin Audio gives nothing but super usable content that will help to improve and shape the way you produce. Enjoy.
TECHNICAL SPECS
4 Ableton Live 9.1 project files.
Requires Ableton 9.1 or above
For non Suite users, Operator channels have also been provide as audio stems.
Requires NI Massive 1.3.3 or above
100% Royalty Free
Instant Download
FREE TASTER
SHARE