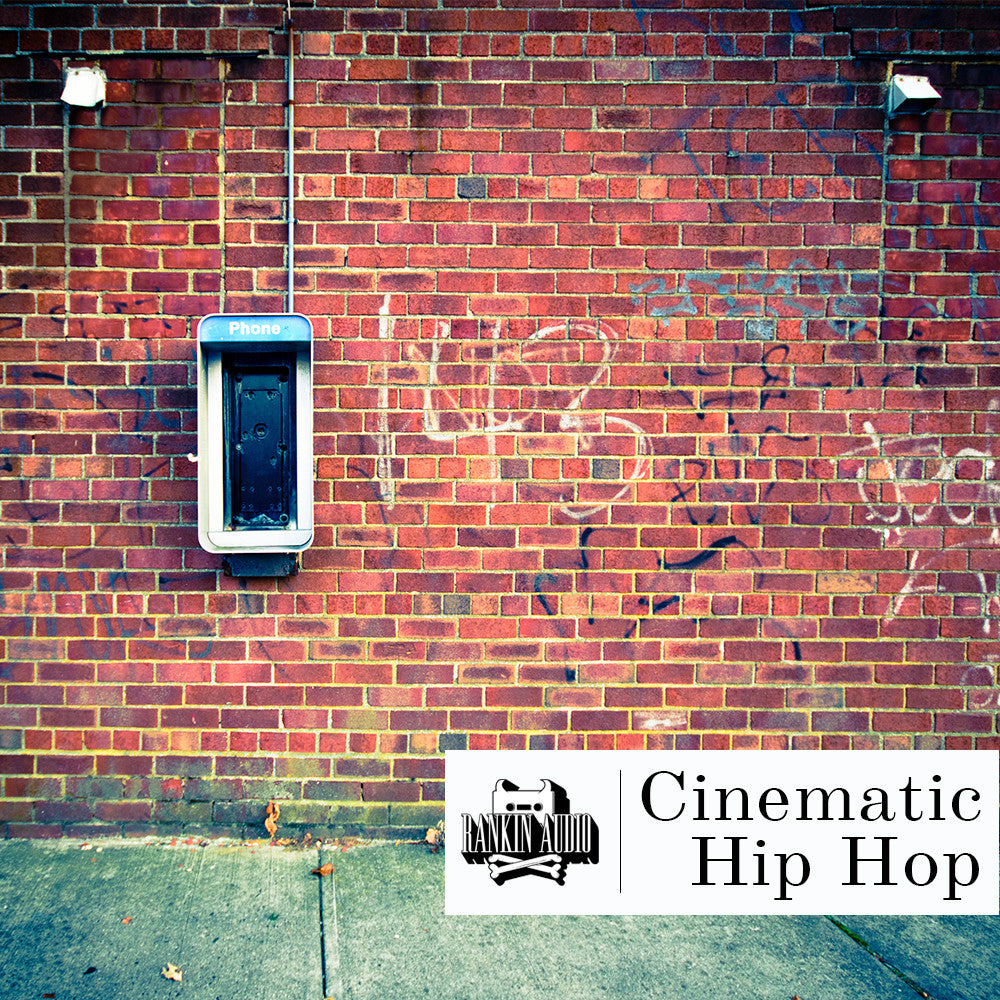 Cinematic Hip Hop
Cinematic Hip Hop
Expect everything from dusty piano tones, flourishing strings and crumbling drum breaks to more unusual, live world instruments, warped and processed vocals and crackling double-bass loops ran through multiple FX chains to replicate the instantly-recognisable tone of tape & vinyl music. Each loop and one shot has been delicately engineered to not only blend into any workpiece but to add a new depth and dimension to your track.
Huge, choppy, saturated drum breaks have been crafted with stretched and squashed drum hits, foley-made percussive shots and distorted field-recordings to really bring out the dusty boom-bap in each sample. Our melodic loops have had light and airy background noises of everything from a vinyl record, to a field-recording of a thunderstorm, to the background noise of a drummer setting up in the studio layered onto them to manipulate the assumption that these samples have been dug out from a crate and had the dust blown off of them.
Create loops from scratch with our vast array of percussive one-shots collected purely from real-world noises and long, rich, decaying chords and chopped shots of loops sourced from a 1930's vintage Kemble Minx upright piano, all processed and tweaked to accentuate the potential of each sample.
TECHNICAL SPECS
24bit Wavs
1.09GB
125 Melodic and Instrument Loops
20 Bass Loops
55 Percussive and Drum Loops
64 Melodic One Shots
15 Snare and Claps
16 Hats and Cymbals
88 Foley Percussion One Shots
15 Kicks
Quick links
Contact info
Biscuit Factory,
100 Clements Road,
Bermondsey,
London
Sign up to our mailing list