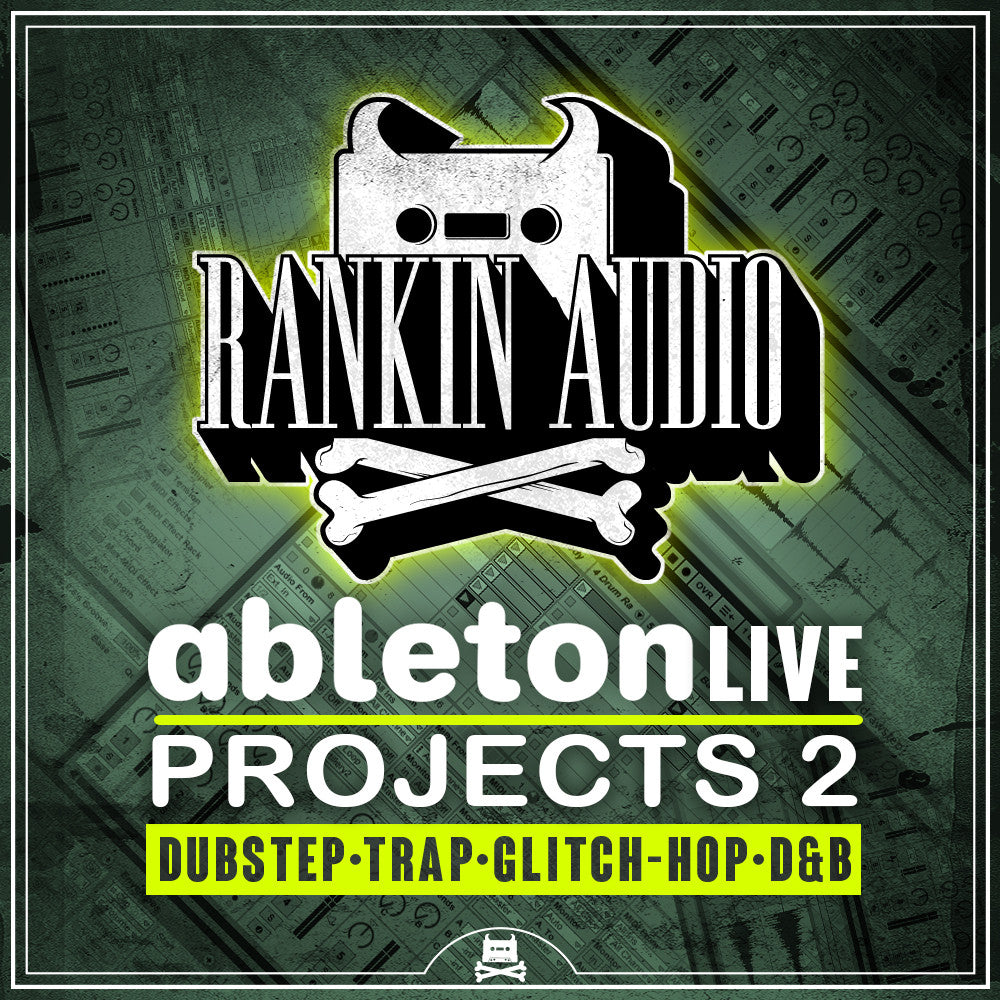 Ableton Live Projects Vol 2
Ableton Live Projects Vol 2
Over a year on from the epic first pack of Ableton Live Projects from Rankin Audio and we're back with part 2. Bigger, badder and even more intense.
4 enormous tracks made from Ableton Live's native plugins and NI Massive. A tearing Neuro DNB track with all the outrageous bass edits and switches the genre is so famed for. A low tempo, heavily swung, Glitch Hop bouncer laying the groundwork for your next stomper. A full on Trap anthem with plenty of 808 action and cutting lead synths. And a heavyweight Dubstep belter with balls-to-the-wall wobble to boot. The project files lay out the everything from the basics of arrangement to the intensity of complex processing and FX chaining. RA gives you a view into how the pros make their tracks and a way for you to learn directly from your DAW.
Sequenced with a combination of NI Massive and heavily processed, resampled bass, you are free to do what you want with the tracks and hack into them however you see fit.
Take a peek into each channel and look at the processing, see how channels are grouped and balanced individually. Swap out bass sounds for your own, switch the drums up, completely re-work the tracks, its up to you.
This is an excellent way to learn about mixdowns and how to balanced the different parts of your track to get the best complete mix. Check out the FX chains and save them to use in future projects. Switch the FX order around for different sounds, look at how frequencies are split and processed individually to get the optimum mixdown. See how to get the most from your drums and how to get that bass thick and fat. These projects are ready to be used and abused however you want. The possibilities are in your hands. Enjoy
TECHNICAL SPECS
364mb
4 Ableton Live 8 Projects
Requires Ableton Live 8 or above
Requires NI Massive 1.3.1 or above