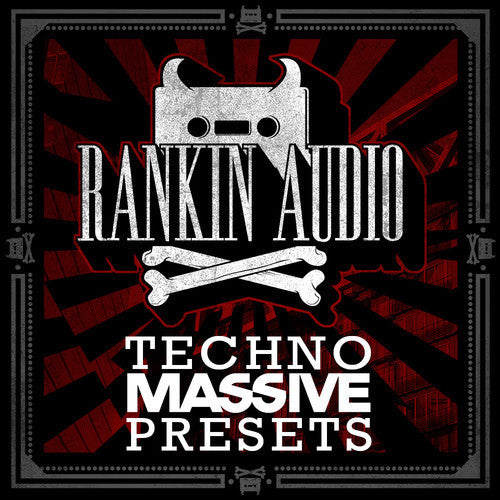 Techno Massive Presets
Techno Massive Presets
Info
Rankin Audio Techno Massive Presets contains everything you need to build a quality techno track ready to melt some willing faces. Basslines ranging from clicky and bouncy to hard and thumping, atmospherics and white noise risers, soundscapes and pads, to the all important synths and stabs. Many different percussive and rhythmic elements are also included, with each sound able to be manipulated across a track through macro controls, giving you the movement necessary to keep techno listeners engaged.
Inspired by the sounds of the likes of the Drumcode artists such as Adam Beyer and Joseph Capriati, through to favourites such as Plastikman, Mike Humphries, Ben Simms, and the harder sounds of the Advent and Industrialyzer.
As with all Rankin Audio packs the quality is of the absolute highest standard so cue that demo track and feel the techno warmth in your chest.
TECHNICAL SPECS
125 NI Massive Patches
20 White Noises and Risers
8 Atmospheres
20 Basses
21 Stabs and Bleeps
6 Tones and Drones
4 Impacts
14 Misc sounds
11 Pads
21 Percussive elements
Requires latest version of NI Massive
FREE TASTER
SHARE
Quick links
Contact info
Biscuit Factory,
100 Clements Road,
Bermondsey,
London
Sign up to our mailing list