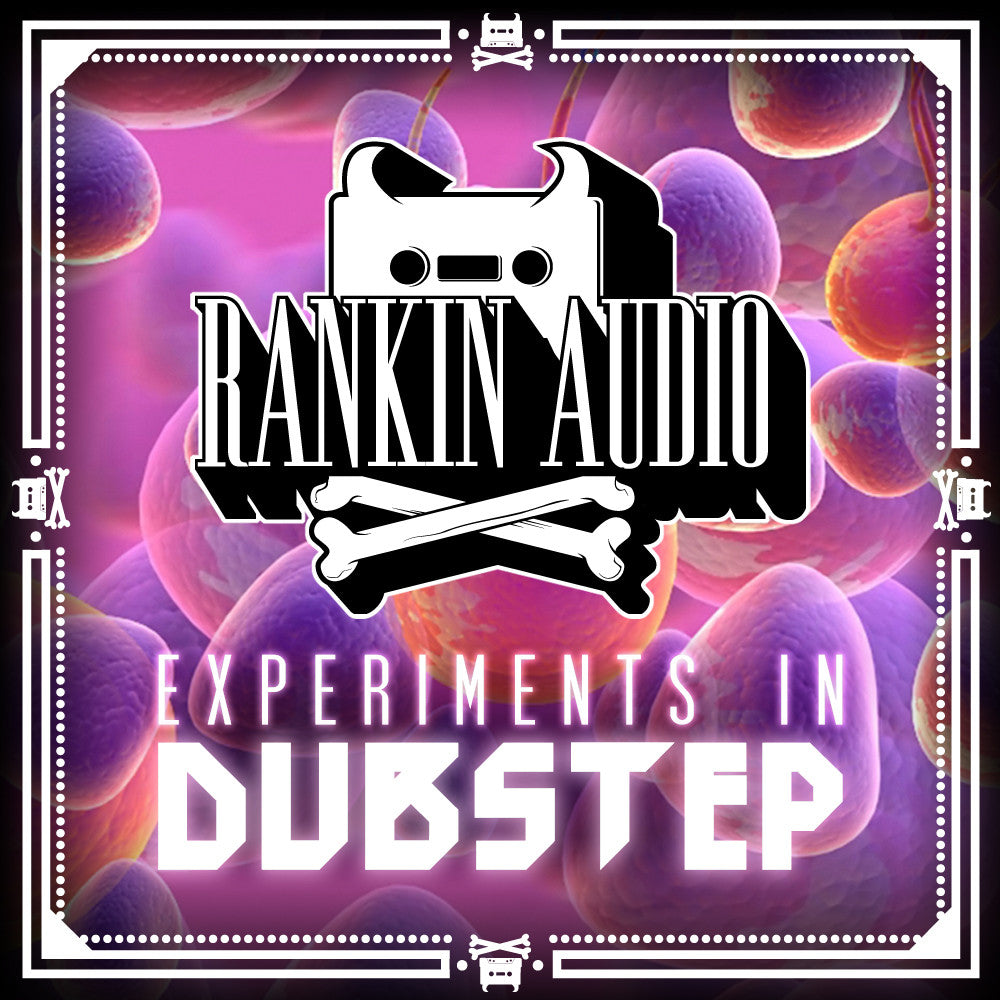 Experiments In Dubstep
Experiments In Dubstep
After 2 award winning dubstep packs, Rankin Audio takes it back to the gritty underground with Experiments In Dubstep.
Influenced by the likes of Amon Tobin, Eskmo, Kryptic Minds and Noisia this is all about chilling atmospheres, twisted foley and face-melting bass. Focusing in on organic layered sounds that will fill out the spectrum of your mix to give your track an accomplished, professional sound.
Stereo and sonic imaging play a big roll in the pack to give depth and warmth. The organic, real world foley will give your productions and extra dimension which will stand them apart from everyone else.
The multi layered, crunching bass sucks you in and spits you out. Perfect for chopping up and making your own intense basslines.
This pack contains the foundation blocks for setting your productions apart from the crowd. The behind the scenes sounds that are secretly doing all the work are here and ready for business.
Queue the demo and try and take it all in.
TECHNICAL SPECS
429mb 24bit WAV Audio
33 Drums Loops
61 Single Hit Drums
38 Synth and Atmos Loops
54 Bass One Shots
30 FX
44 Music Foley Loops
28 Dirty Dub Stabs
10 Vocal One Shots
Quick links
Contact info
Biscuit Factory,
100 Clements Road,
Bermondsey,
London
Sign up to our mailing list