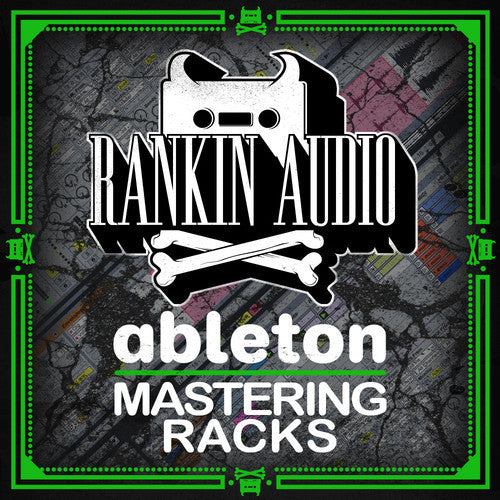 Ableton Mastering Racks
Ableton Mastering Racks
Getting a decent mixdown is one of the hardest parts of music production. You have poured your heart and soul into the creativity but now the final hurdle can still stand in the way of your track sounding pro.
Fear not, Rankin Audio is here to help. We have created 3 FX Racks for Ableton with complex chains and routing to help you with your final mix. We wanted something that straight out of the box could be dropped on and make your track sound bigger, fatter and fuller.
The strips include a single channel strip for basic use, a group strip for any busses and the all important master channel strip. Utilising the Ableton FX we have constructed complex yet extremely easy to use racks that can be dropped in and then tweaked to order. Each has 8 macros to make life super easy and of course if you are a more advance user, you can dive deep into the chain itself.
We also included a PDF doc explaining the different processes used to give you a clearer idea of whats happening in the chain.
Have a listen to the demo which shows examples of tracks before and after the racks are dropped on with just the default setting. Here's to big fat mixdowns for everyone, cheers!!
Works in both Ableton Live 8 (v8.3.3+) and Live 9 (v9.01+)