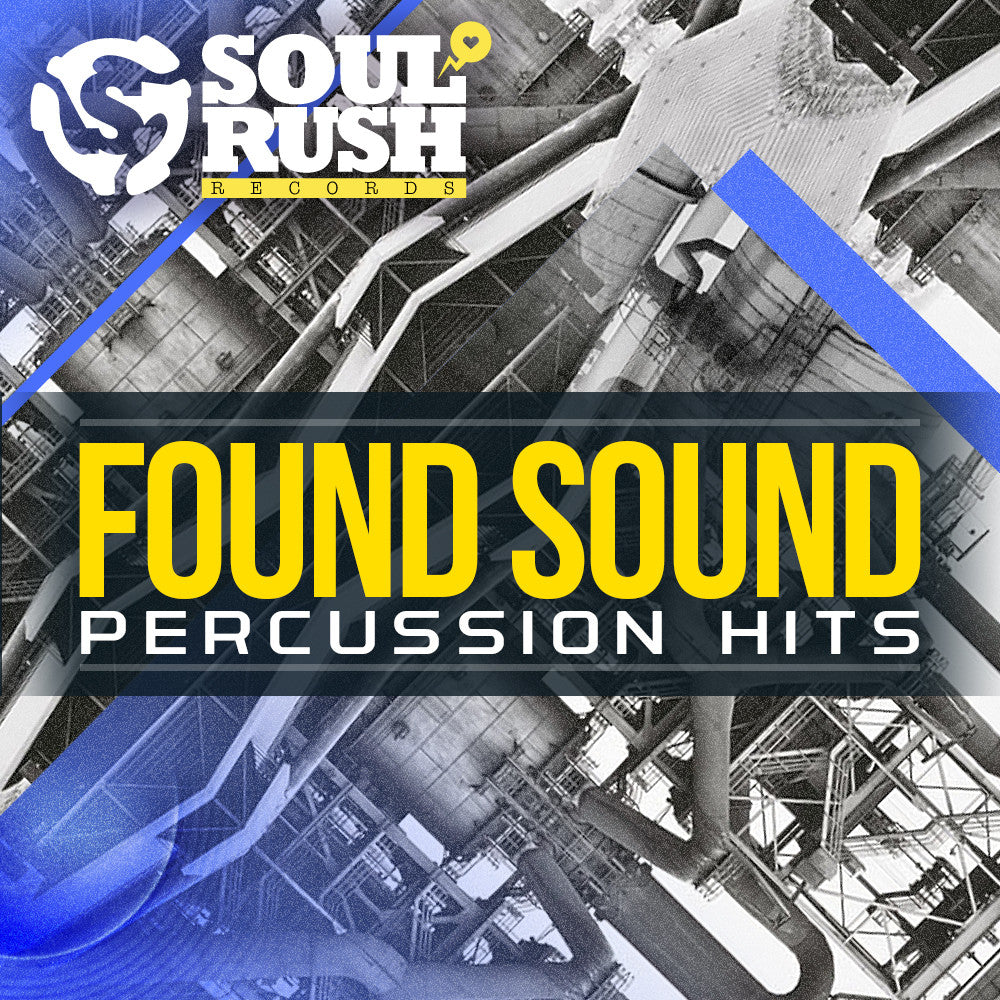 Found Sound Percussion Hits
Found Sound Percussion Hits
Soul Rush Records proudly present Found Sound Percussion Hits. A collection of organic, real world recordings which aim to inject a feeling of life and soul into any production.
Recorded in East Berlin with a high end field recorder and a vast array of different drum sticks and everyday objects. Hammers, whisks, keys, broken bottles, cardboard boxes, broken kick drum skins and a dog! Everything we could think of to make warm, exciting percussive noises were used and the sounds collected from industrial and urban spaces, building sites, cafes, restaurants, at train stations, inside trains, in bars and on the city's streets.
If you're looking for warmth in your productions then these sounds are perfect for building your own drum racks with and adding a whole new sonic pallet to your work.
We have thrown in 40 bonus loops ranging from 103bpm to 174bpm which are ready to be dropped straight into the mix to give your tracks that extra depth that only a field recording can. They are ready to use now for your tracks or you can use them as inspirations for creating your own warm and organic beat patterns.
In detail expect to find 188MB 24 Bit quality samples including 232 individual percussion hits, 39 phrases and sounds, 28 ambiences and 40 loops ranging from 103-174bpm.
TECHNICAL SPECS
24 Bit Quality
188MB
232 Individual Percussion Hits
39 Phrases and Sounds
28 Ambiences
40 Bonus loops between 103 - 174 bpm
Instant Download
100% Royalty Free
Quick links
Contact info
Biscuit Factory,
100 Clements Road,
Bermondsey,
London
Sign up to our mailing list